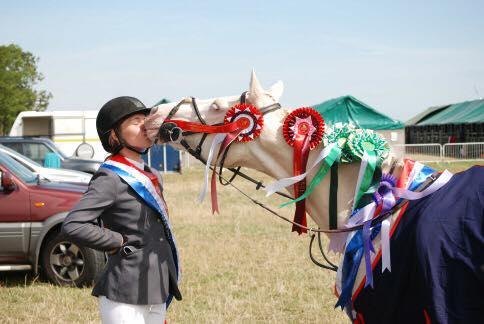 About Us
Equine Sports UK Limited (ESUK) is a company that has been created to give the weekend and grassroots riders their very own Championships. We take the spirit of our Grassroots Championships very seriously, competitors who do not abide by our rules and are found not to be competing at 'grassroots level' will be disqualified.

Our Championships have been devised for you, the grassroots amateur rider, if you have any suggestions for classes or improvements to our event, please let us know and we will do our utmost to make it happen.
Don't be shy – it doesn't matter how high the jumps or if you would rather dress up than dressage – let us know and we will see what we can do!
What are The Equine Sports UK Grassroots Championships?
Equine Sports UK was formed to give grassroots riders their very own national championships. Now in our 11th year we have quickly become an established highlight in the equestrian calendar. The event takes place over 3 days in 2023 and features over 100 classes across a whole range of disciplines including show jumping, dressage, showing, combined training and fun classes.
We feel that there are numerous championship shows currently available for the seasoned amateur rider, Equine Sports UK is aimed solely at those riders who ONLY compete at small riding club or local shows. Certain exclusions for riders and horses are in place, please see our Rules page for more information. If you have any concerns regarding eligibility, please email
info@equinesportsuk.com
or telephone 01476 574755 during office hours.
How do I enter?
There are many classes at ESUK Championships that are 'Open', ie anybody can enter without having qualified, many of these classes are qualifiers (indicated by a (Q) on the schedule) for the Championship classes held later during the show. To enter the Championship Classes (indicated by a (C) on the schedule), you must have qualified.  Qualification can be achieved by being placed in the top 3 in the relevlant class at the many qualifying shows that are held across the country, or you can enter a qualifying class at the Championships and the top 6 not already qualified will then qualify for the relevant Championship class. If your local show is not holding qualifiers, simply download a qualification card off our website and take it along with you to the show.  If you get placed in the top 3, ask the judge or show secretary to sign it and send it in to us.
This year, due to popular demand we will accept any unaffiliated qualification cards such as Equifest, Showing Register, Amateur Showing Society, UK Riders, Royal London, Trailblazers, Sunshine Tour, Equestrian Life and many more. Just send your card to: Equine Sports UK, c/o Arena UK, Allington Lane, Allington, Grantham. NG32 2EF and your qualification will become validated.
Please note we do not acknowledge receipt of qualification cards unless a SAE is enclosed.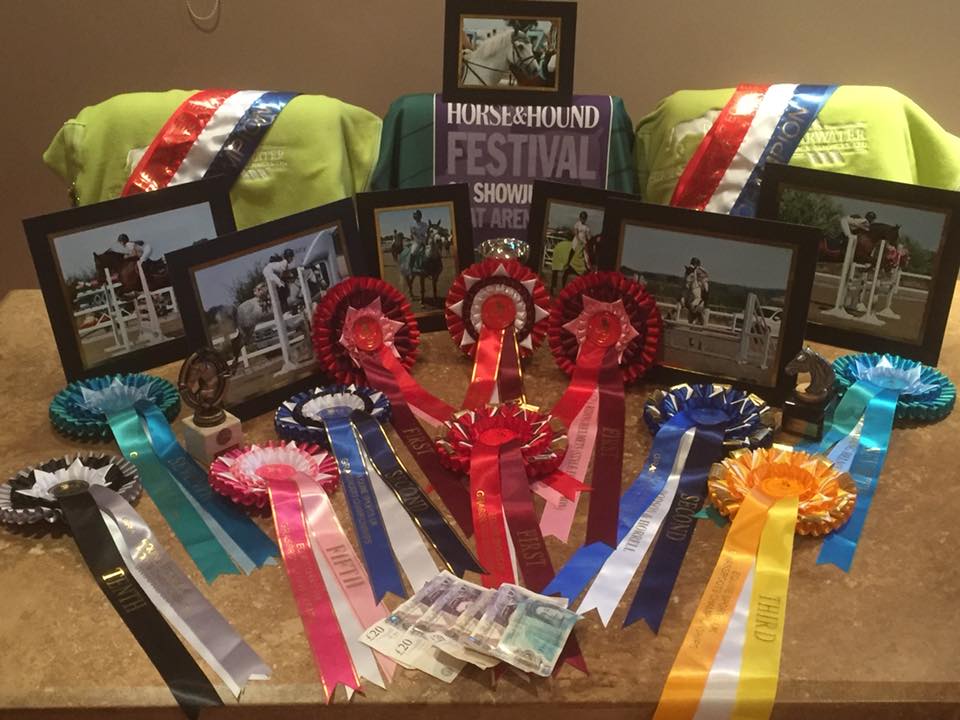 Prizes
There are various prizes throughout the competition. There are sashes and trophies to the winners of each Championship class with prize money for 1st-3rd placings (subject to minimum number of 5 entries in the class) and rosettes for every competitor.  Prizes are awarded in all Open Classes for 1st - 3rd placings with rosettes in all classes down to 6th place. In many Championship classes the top 6 go through to the evening performance, other classes it is the 1st and 2nd placed competitors who go through.  The winners of each section receive a winners rug and go through to the Supreme Championships at the end of the Evening.

Whilst there is a competitive element to the event, it's a great opportunity to meet up with friends, have fun and enjoy the entertainment on offer.
Stabling
Stabling starts from just £70 for the full 3 days for temporary stables, or £30 per night or per day stable.  Barn stables are available for £80 for the duration and gold stables at £75 for the duration. They do get booked up very quickly so we recommend you book asap to ensure you get one. There is plenty of electric hook-up available which should be booked online when you book your stabling.